Monday, February 8, 2010
What do you get when you add two bored little boys on school bus,
and a sharpie marker??
Well, you get this...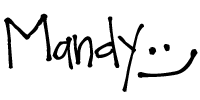 Posted by

Mandy
at 3:22 PM
9 comments:

I came across a blog today that has touched me so deeply I cannot go to sleep without sharing it with you. A blog that if it weren't for my husband, I would have skipped over.
Brett reads my friends' blogs faithfully. One of my friends mentioned this story on her blog. I glanced at it, but didn't have time to read it. So I didn't. Brett told me today that I needed to take a minute, sit down and read this story.
I am so glad I did, and if you have children, (and even if you don't!) you MUST read this story. This family is going through something so heartwrenching, so real and so tragic, we all need to take my husbands advice and take a minute, sit down and read!
Once you get to the blog, scroll down to the post on Feb. 1st, 2010.
Here is the link.
Get a box of tissues ready!
Thanks Amy, for sharing! And thanks Brett, for making me read!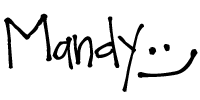 Posted by

Mandy
at 12:58 AM
6 comments:

Sunday, February 7, 2010
I gotcha with my title, didn't I? I don't have a sister. Well, a real live biological sister, that is. I do, however have my Brynn. She is my sister-in-law and one of my very best friends. We are married to brothers, and both of us will argue that we each married the best brother! And we will agree that we are thrilled that we didn't marry the other brother, Cory! HaHaHa!!! Neither Brynn or myself have sisters, so we decided years ago that we would just be each others adopted sister. We have also adopted our husbands' sister, Talia, as one of our sisters. The three of us are so happy to have each other and we share such a special bond. I don't know what I would do without these girls.
Early last Friday morning, Brynn's mom, Wendy, passed away. I feel so bad for Brynn. She is very close with her mom. Wendy has had many health problems and has really struggled over the years. Brynn has done everything possible to help her mom. Wendy passed very unexpectedly, but also very peacefully in her sleep. Brynn's family is doing quite well considering the circumstances.
Friday evening, my mom and I took dinner to Brandon and Brynn. When I left, Beau'D wanted to come home with me and play with Quayd. We decided to go swimming at the rec. center. After swimming, we took Beau'D home and Brynn invited us to eat dinner with them. It was so nice. The next night, Saturday, there was a UFC fight on pay per view so Brandon invited Brett to come watch it with him. I wasn't to interested in the fight, so I went to see my Brynn. When I got there, she was working on a project for the funeral. She was doing some photo collages and she was having a creativity block. I was excited to get my hands on something crafty, and I think she was happy for the help. We finished the project and it turned out very nice. Once we finished, she was just spent. I could see it in her face. She looked at me, sighed, and asked if I would come lay by her in her bed and cuddle. I was happy she asked! We went in her room and got the bed all ready. Just as we were getting comfortable, the guys emerged from the basement because the fight was over. No cuddling for us. :( We stood in the kitchen and visited and decided to get together for the Superbowl the next night. We made food assignments and invited Brett's other siblings, his mom, and Brynn's dad. Sunday afternoon, we headed over to Brandon and Brynn's. Three nights in a row! Of course, Brynn and I were not into the game at all! SO here are some of the things we did instead. Brynn read a book. We watched Twilight. We made a bed on the floor and got our cuddle on! Ran to the store. We had LOTS of delicious beverages! We ate things that were NOT on our diet.
I waxed Brynn's eyebrows and face, and I gave her a pedicure. It was such a fun night!
The kids had a blast running around, eating non-stop and making a huge mess!
Brynn's dad, Tom, was right in the middle of all of the kids!
Brycen rolling on the love sack.

Sweet Little Kelby. He is such a good boy!

The boys of course watched the game, but they also had some type of wrestle mania thing going on.
Talia's boyfriend, Chance (in the darker colored shirt) and his buddy Pat (in the red).
Beau'D trying to referee Brandon and Chance.
They were also having wars with a marshmallow gun, drank LOTS of delicious beverages,
ate lots and lots of food and made a huge mess!!! After the game, everyone cleaned up, I washed all of the dishes then we headed home.
We have had a blast with Brandon and Brynn and their family the last few days. My poor little Brynn. I feel so bad for her. I feel bad that we have been at their house everyday for the last 3 days and we have made mess, after mess, after mess! But we have cleaned it all up and we have sure had fun together. I guess that makes it worth the mess, right?